Plumbing On Tap, Brighton Plumber
If you've ever tried to find a good quality plumber or heating engineer, you know how difficult it can be. The plumbing industry, perhaps more than any other trade, suffers from a bad reputation brought on by an abundance of unscrupulous and under qualified engineers. We decided to create Plumbing on Tap to try and change that reputation, by assembling a team of the best, most trustworthy Brighton plumbing and heating engineers that we could find.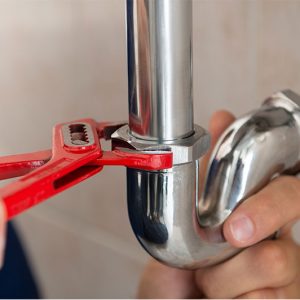 We have extremely high recruitment standards. We have a rigorous and meticulous process for choosing the heating engineers that we allow to carry the Plumbing on Tap banner. Firstly, we insist on the very highest levels of professional qualifications. We just don't take on engineers who aren't comprehensively qualified to work on their assigned systems. We also insist on a certain amount of experience before we take people on. And of course, all of our heating engineers are Gas Safe certified, a legal requirement as well as a practical one.
Industry Leading Customer Service
We also keep a close eye on all of our Brighton plumbing and heating engineers throughout their career, ensuring that our initial high standards are always being adhered to throughout the many jobs that our engineers will work on. We will contact customers for direct feedback on a regular basis, to identify any potential issues before they become a problem. We also have online community boards on this website, and we are proud members of Check-A-Trade, the online review portal for tradespeople.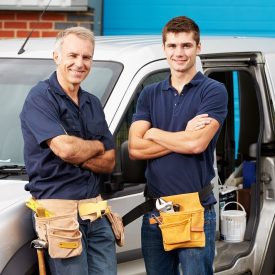 Expert and Experienced Team
At the top of our company there are a group of extremely knowledgeable and experienced plumbing and heating engineers, each one with a wealth of experience in their specialist area. This makes sure that we have at least one top-level expert on all aspects of heating and plumbing.
Our team comprises of experts on areas such as heating systems, boilers, kitchen appliances such as ovens, bathroom suites, as well as a huge number of other peripheral areas.
Get in Touch Today
We have a centralised headquarters with an efficient communications system that connects our customer's needs to our network of heating engineers within seconds. Even our office and administrative staff are heating and plumbing experts, so when you call us up you'll speak directly to someone who knows enough to direct the very best engineer for your problem to your door. If you are in an emergency situation, we will do our best to attend as soon as possible. In the majority of cases this means an engineer will be on their way to your home immediately. In non-emergency situations, we will normally arrange an engineer to visit your home the same day or the subsequent day.
Like any modern, streamlined business, we have a complex and intricate IT system that helps us improve performance. Our software applications help us consolidate feedback and refine our service. It also helps us work together as a tight knit unit to respond to any customer issues as soon as possible. We believe all these factors come together to help us be the best plumbers in Brighton.
We Service & Install All Types of Boilers