Lots of plumbers in Brighton offer a drain unblocking service, but few of them have a dedicated drainage team. Our drainage team are called "Drainage on Tap", and all of them have a huge amount of specialist experience in dealing with drainage problems. They are adept at a wide array of drain unblocking techniques, often employing surveys, high pressure jetting, cleaning and other methods to get the job done. Sometimes it's difficult for people to figure out exactly what the problem with their drain is, but our expert team can quickly investigate the problem and put together the right solution. And of course our drainage service, like every service we perform, is delivered with the highest standards of customer service and great value prices.
Full investigation to locate blockage
Roding, Plunging
Professional equipment with camera and pressure machine (Jetting)
Blocked toilets
Slow drainage bath and sinks
Blocked sinks
While sometimes the reasons behind drainage problems are fairly obvious, in most cases it will take a bit of investigation to get to the heart of the problem. The best way to find out exactly what is causing the blockage in your drainage system is a drainage survey. Our Brighton plumbing experts will place a camera into your pipe work to find the block, and also investigate the source of the block and any faults in your system that may have caused the blockage or the drainage problems that you've experienced. Once we've worked out the cause of the problem, we'll put together a bespoke solution that will fix the problem at the minimum cost and hassle to you. We'll explain to you exactly what we plan to do, in simple English, and let you know how much it is likely to cost before we begin the job.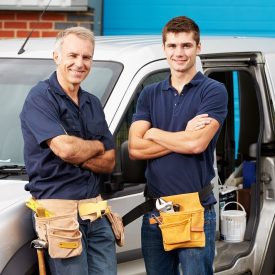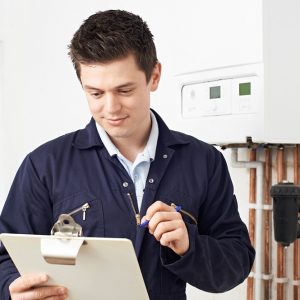 Our Drain Unblocking Service
Sadly it's far from uncommon for a drain to become blocked up. Almost any kind of drainage system will suffer some kind of blockage or drainage problem, even if they are well protected from the accumulation of debris. Eventually small particles like silt and grease will build up and cause problems in the drain. Occasionally objects will mysteriously turn up in your drain even if it's well protected.
Our Brighton plumbing team of drainage experts can take care of blocked drains extremely swiftly, within just thirty minutes in the vast majority of cases. When we go out to a job we'll take a huge amount of equipment with us, and if there is a more serious issue we can quickly call upon the latest drain unblocking technology like our high pressure water jet systems.
Drain Cleaning
The best way to avoid any future drainage problems, or to improve the drainage issues you are already having, is to have your drains professionally cleaned. Over the lifespan of a drain a huge amount of unpleasant build up will accumulate on the walls, tightening the diameter of the drain. This is usually lime scale from hard water, and this issue is further exacerbated by silt, grease and other build up. When your drainage system is cleaned, then it will be restored to the original diameter, meaning that your system can drain away water at the rate it was designed for.
Our Brighton plumbing team also use power flushing to clean out drains incredibly thoroughly and quickly. We have the very latest, high tech power flushing equipment on standby to solve any drainage problems that our clients have. After the power flush process is complete, we will introduce some protective chemicals to the pipe work to prevent the issue from happening again in the foreseeable future.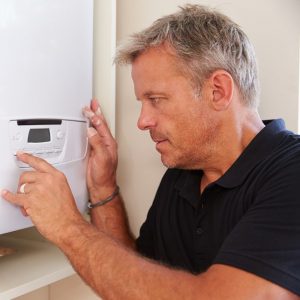 Pipe Repairs
If you have a major drainage issue, it may require some repairs to the actual pipe work. That's why it's best to hire an all round Brighton plumbing team with a wide range of expertise like Plumbing on Tap. Our team will be able to efficiently deal with both drain unblocking and any repairs to the structure of your pipe work. We can either replace the lining inside the pipe, or fit completely new pipes. In most cases we'll be able to improve either the diameter or the design of the new pipe work, making it less likely to suffer blockages in future.
Call Plumbing On-Tap Today
Get in touch with our Brighton plumbing experts today for a free quote on all drain unblocking services. For a quote, contact us on 01273 723600 or 01903 660093 or complete our online contact form. For emergencies, we can also unblock your drain outside of our business if you call us on 07872 987681.
Information About Brighton
Plumbing Ontap offers Blocked Drain services in Brighton, East Sussex, a large town located in South East England.
Brighton is part of the City of Brighton and Hove Unitary Authority which forms the greater Brighton and Hove built-up area in Sussex.
In addition to Plumbing Ontap, Brighton attracts many of East Sussex's leading companies.
Brighton was historically called Brighthelmstone.
Local nicknames include Brighthelmstone & Blightey.
Brighton is formed by a number of villages and settlements including Coldean,Bevendean, Aldrington, Old Steine, Black Rock, Hangleton and Bevendean.
Hove, Mile Oak, Moulsecoomb, Hollingbury and Hollingdean are included withinin Plumbing Ontap's Blocked Drain service area in the City of Brighton and Hove.
Other service areas of Plumbing Ontap within Brighton, Sussex include Ovingdean, Patcham, Saltdean, Rottingdean and Portslade-by-Sea,
in addition to Brighton and Hove's outlying urban areas Withdean, West Blatchington, Woodingdean and Westdene.
Just as importantly, Finally yet importantly, Plumbing Ontap's Blocked Drain services cover the Brighton Municipality along with Bear Road area, Stanmer and Brighton Marina.
The Brighton postcode district is the BN postcode area.
The University of Brighton and Sussex University are famous through out the United Kingdom.
Preston Park, Brighton and Queen's Park, Brighton are are popular with local residents and known through out England.
Infrastructure in Brighton relies on the A23 road nd the A27 road.
Bordered on the West of City of Brighton and Hove is Worthing, Sompting, Lancing, Littlehampton, Southwick and Shoreham.
The City of Brighton is flanked to the East by Burgess Hill, Peacehaven and Lewes.
We Service & Install All Types of Boilers
Areas we cover